Virtuální server podle sebe
Unique administration
servers
Every customer has
server administration included in the price.
The server runs automatic updates and there is a
unique administration
, thanks to which even a layman can set up an e-mail or database from a mobile phone.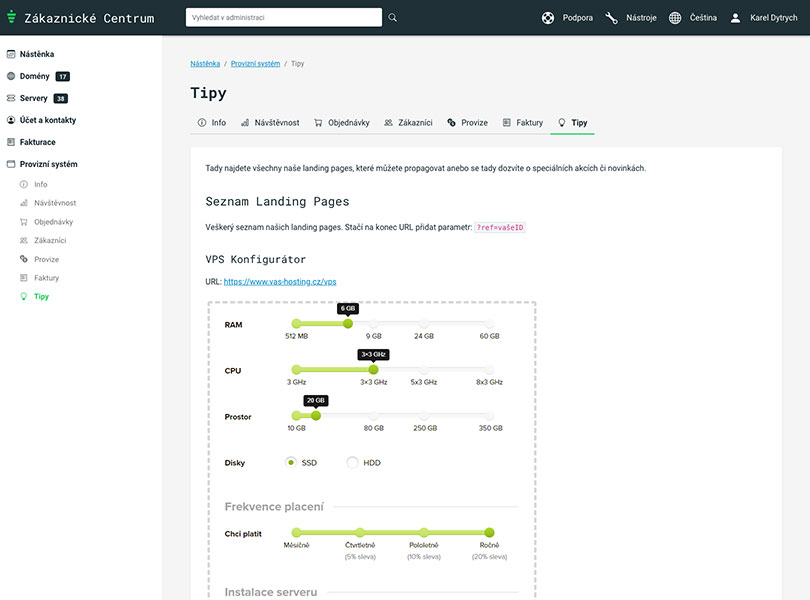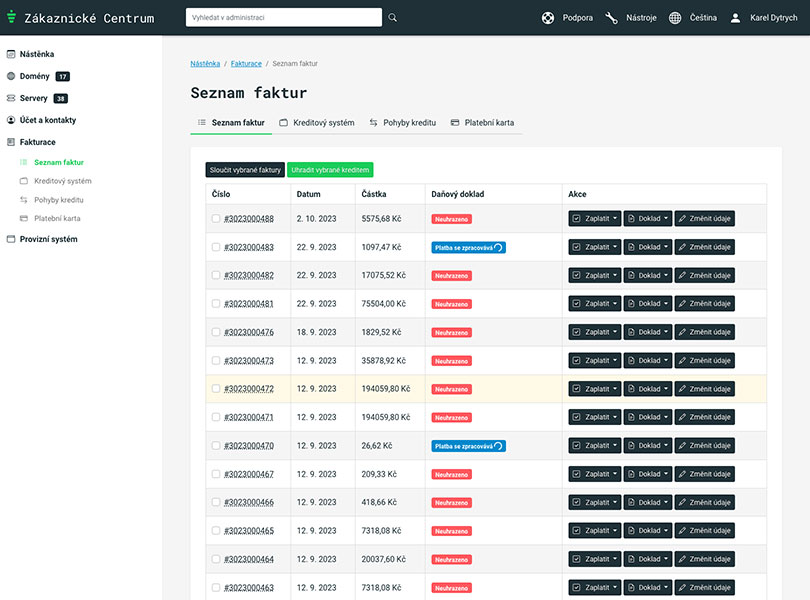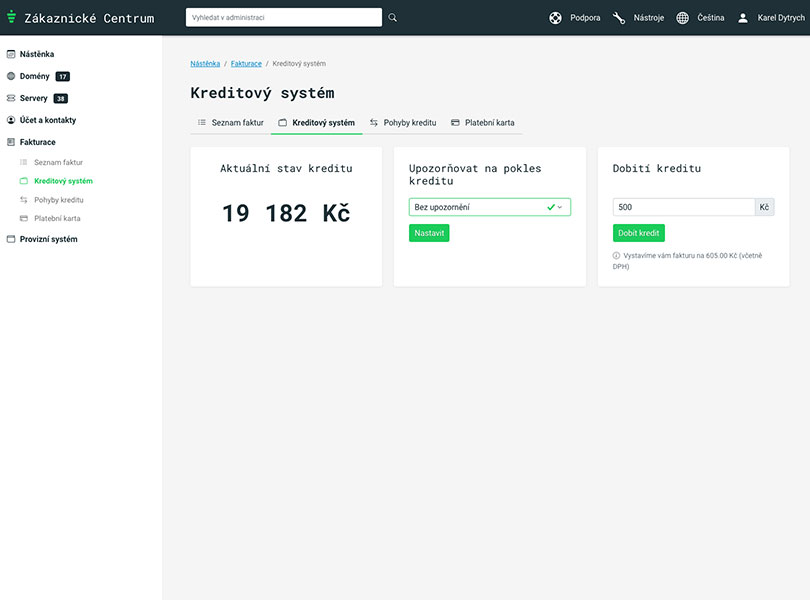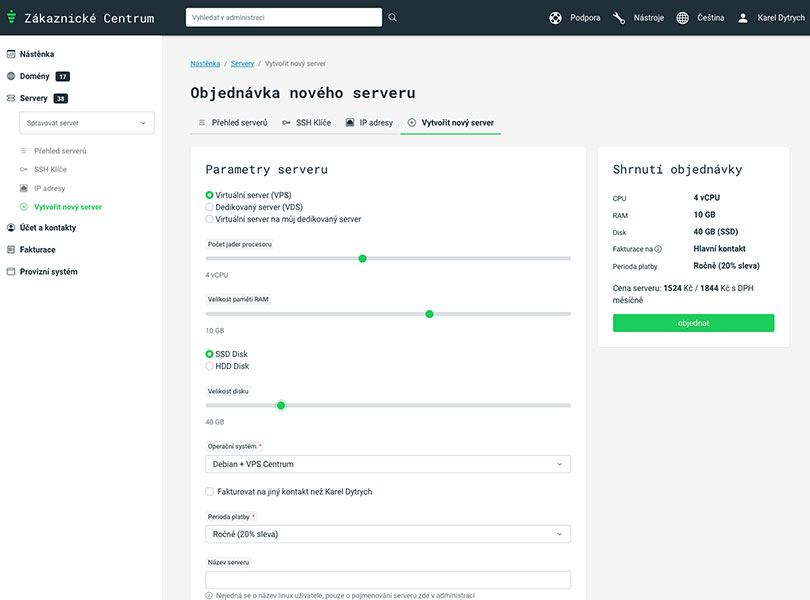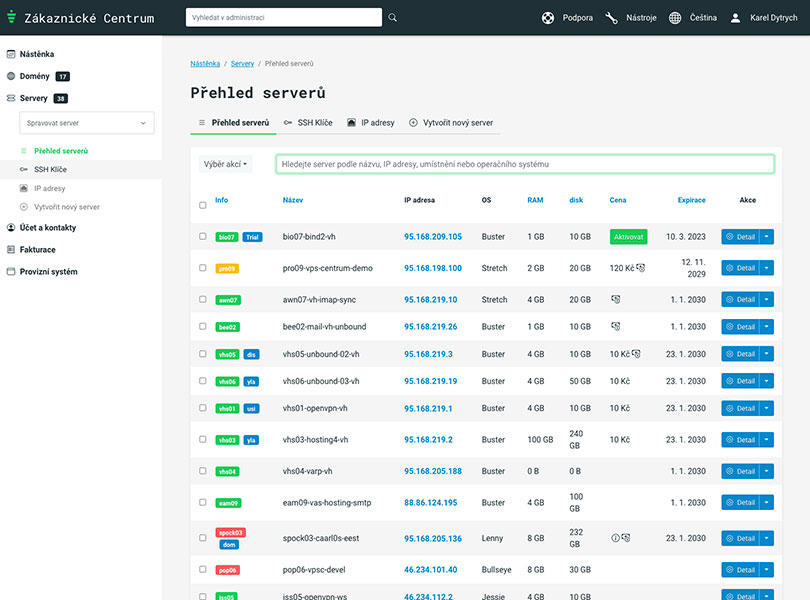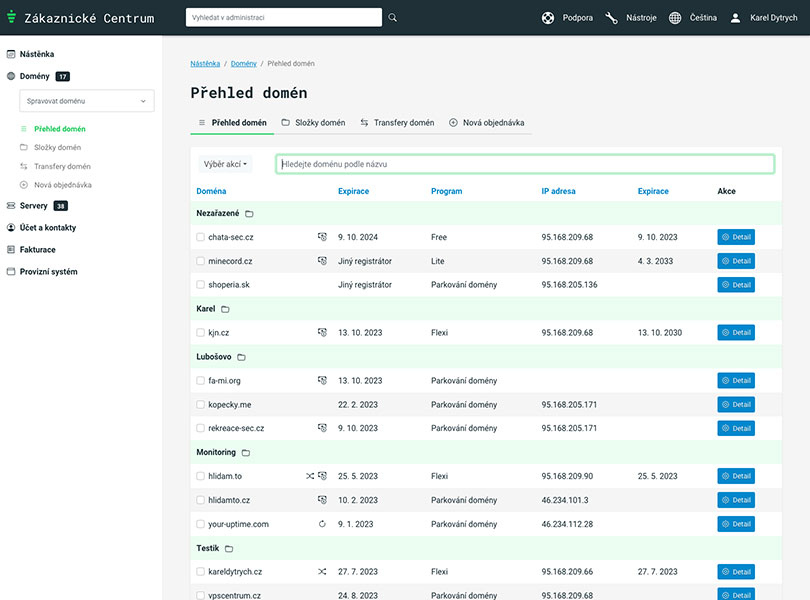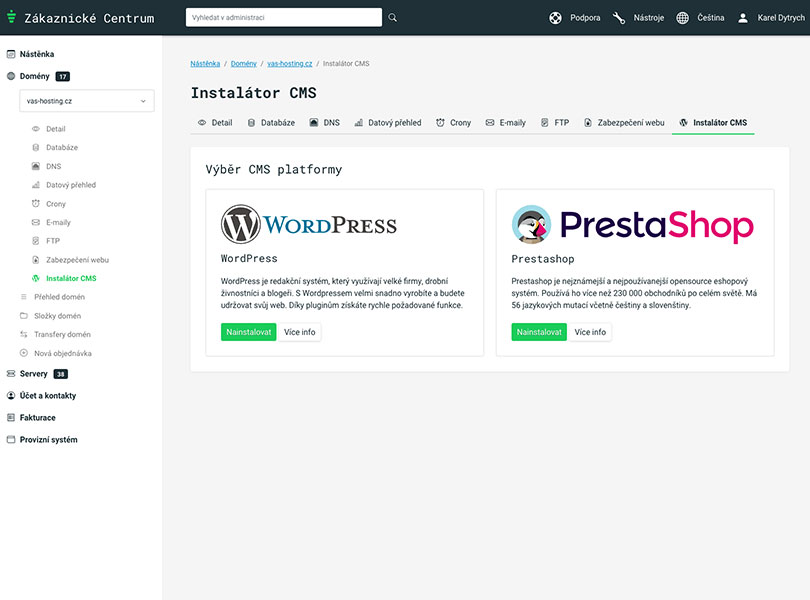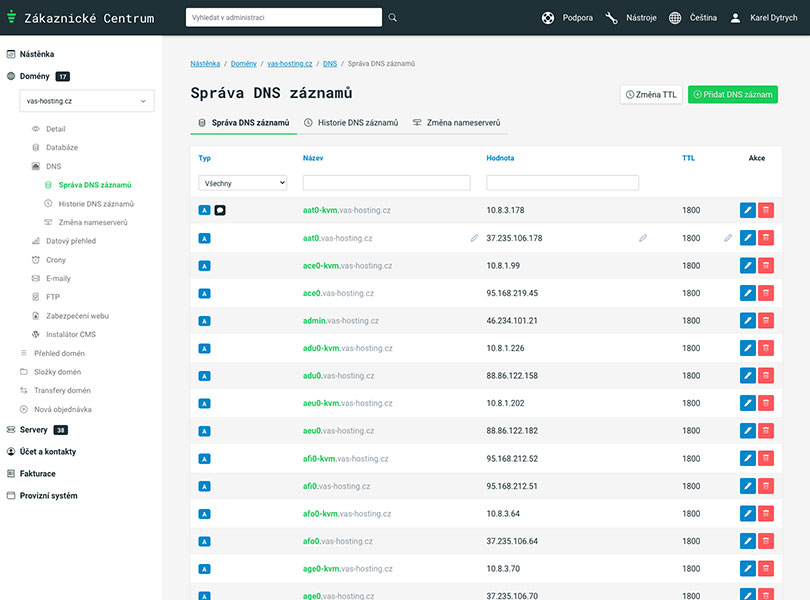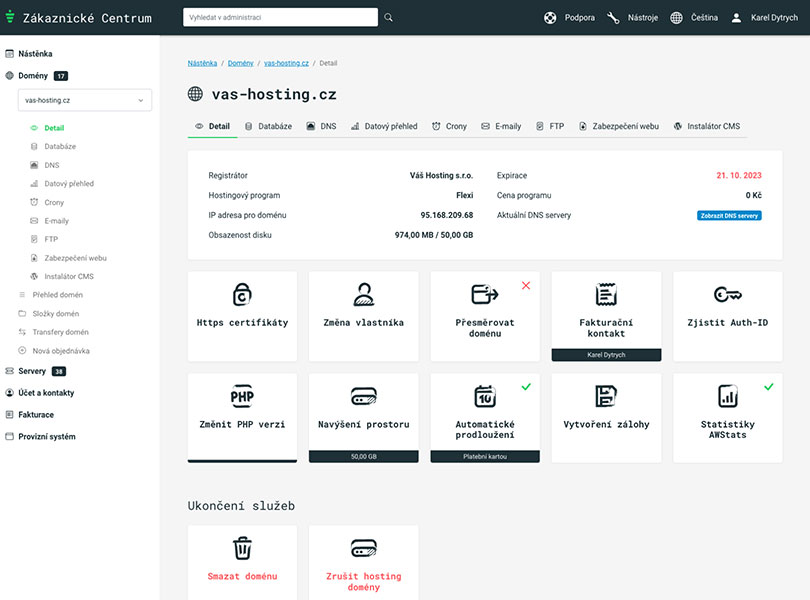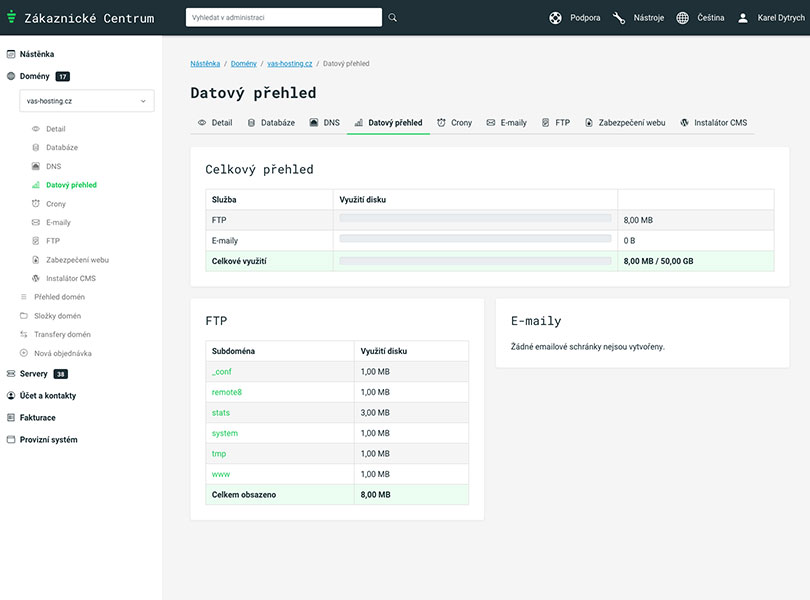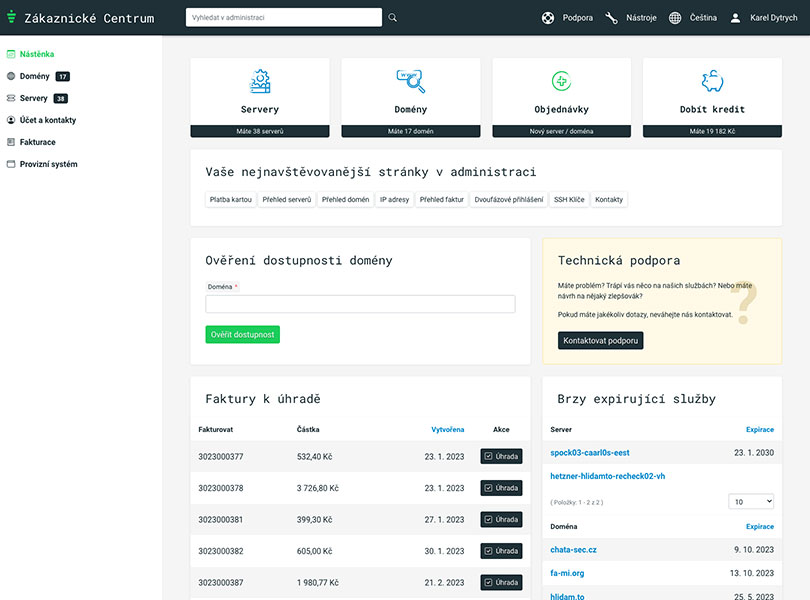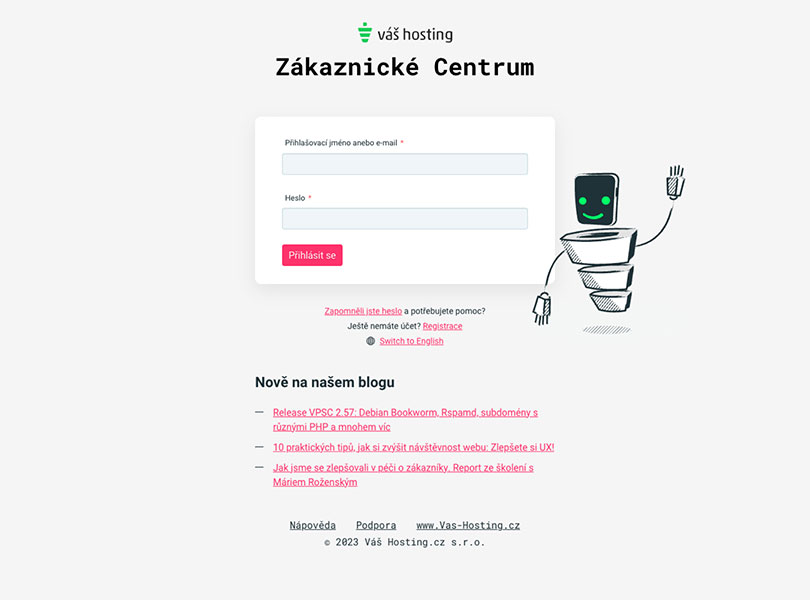 Configs for PHP or webserver can be edited from your browser
Simply restart or stop individual services
On the server you will find monitoring tools like Munin
Clear administration is also available from your phone
Server availability and load monitoring
Pre-installed webmail and many other applications
Logs on the server are available from a web browser
Numbers and references that have been driving us forward for more than 10 years
19 500+
We manage domains
"Eshop Autopalace needs to communicate safely with the company system Microsoft Navision and it has to be 100% available for our large buyers and customers. Everything works perfectly. "

Stanislav Perkner
Auto Palace Group s.r.o.

"I appreciate the smooth running of CRM with Oracle database. I haven't noticed any failure over the past 3 years. The network speed is great. "

Daniel Roško
COMFOR STORES a.s.
"I was pleasantly surprised about your website interface. I always appreciate the technical support provided."

Petra Kubáčková
Civic Democratic Party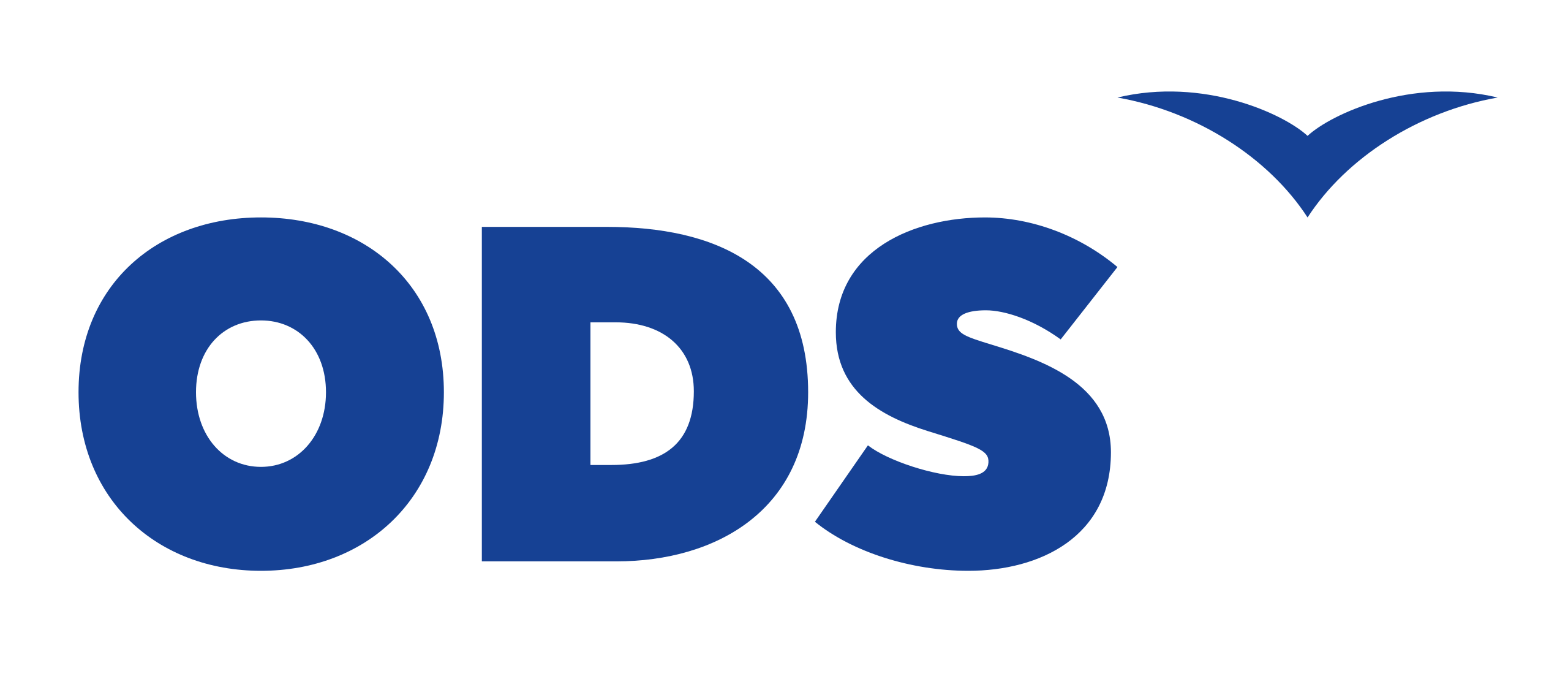 "CRM is the heart of our company so if it was unavailable, it would mean a dramatic loss for us. Fortunately, it's never happened over the past 5 years. Thank you. "

Tomáš Faksa
4Company s.r.o.